For investors
Proprietary deal flow in the European media content industry
In this age of growing global competition in most industries, the media and entertainment content industry brings attractive opportunities for investors. Media content is a highly scalable growth business that takes advantage of the benefits of digital distribution. IPR.VC offers institutional investors a new opportunity to invest in this exciting and profitable area.
• IPR.VC is a venture fund management company building proprietary deal flow – that other funds do not cover – and investment opportunities in European media content industry, with a special emphasis on TV and film assets.
• IPR.VC's mission is to generate returns for its investors by investing in European media content production companies that aim to create international success stories.
• IPR.VC's investment instruments and efficient operative processes provide fast capital rotation and low overall costs for its funds (85% of the capital to investments).
• Fund I has verified IPR.VC's investment strategy and deepened the team's insight of the market; these serve as a basis for the strategy of Fund II. Fund I (€20m) will be fully invested in 2018/2019 and it is already providing returns to its investors. The target size for the Fund II is €50m.
Media and entertainment is a $1.7tn industry globally that will be enjoying a 5%+ annual growth in the coming years. Two-thirds of the global media and entertainment business growth is from digital content. As the non-digital growth comes from emerging markets, the growth of the developed market media business is solely from digital.
Unlike most media industry investors who invest in media technology and platforms, IPR.VC is investing in scalable, cross-media products, which can be licensed and transferred for other delivery channels and interfaces, and which can be modified and licensed for new purposes. This is a huge, underserved market.
The Fund follows the best practices of Invest Europe's recommendations for Governing
and Reporting Principles which have been widely used in private equity and venture capital industries. Investments are reported at fair value according to IPEV Valuation Guidelines. Reporting to investors follows Invest Europe's professional standards. Reporting is done quarterly at a minimum to the Fund Investors (LPs). The Fund I investors are all Finnish companies or institutions.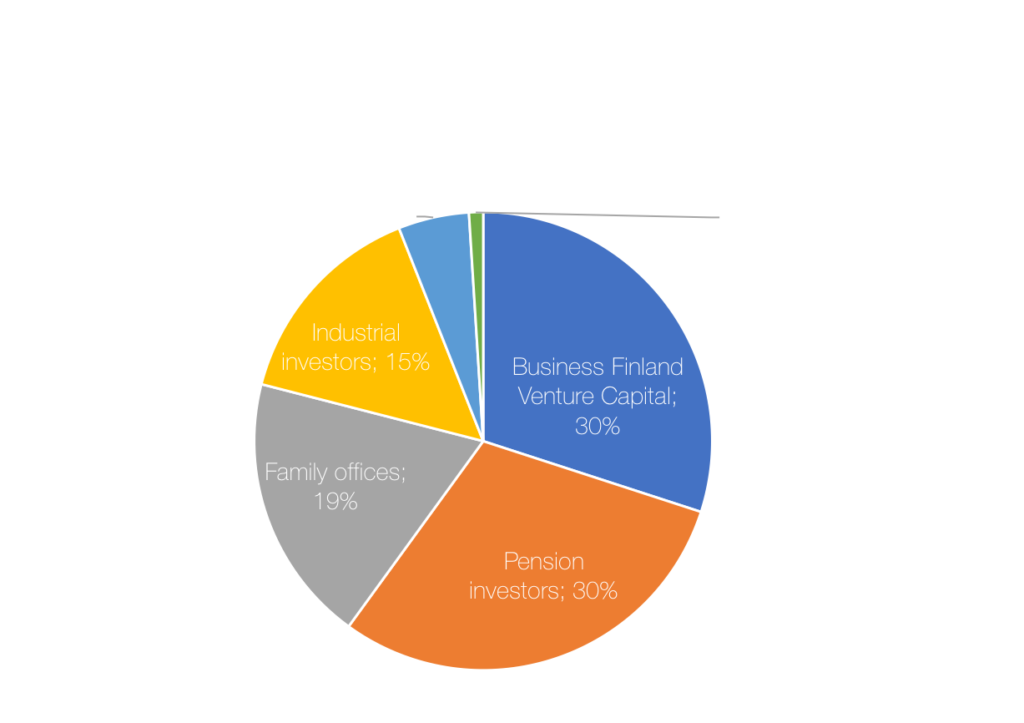 Here are some key trends we see in the media and entertainment market:
Rise of global on-demand TV services which are also heavily investing in content.
Rising role of video and mobile content.
European Digital Single Market and its effect on content business models.
Virtual reality (VR) in gaming and video content.
Artificial intelligence in content discovery and content creation.
Rising M&A activity.
IPR.VC Fund I invests in films, TV, games, and music. The 20M€ Fund will be fully invested before early 2019. Fund I has verified IPR.VC investment strategy and deepened the team's insight of the market; these serve as a basis for Fund II strategy.
IPR.VC Fund II (target 40-60 M€) will target:
1)    Audiovisual content: TV, film, Internet video, and animation
2)    Transmedia content and disruptive content services: VR, AI, e-sports, IP-based video games, in-car media, etc.
The information contained here on IPR.VC website does not constitute a distribution, an offer to sell or the solicitation of an offer to buy any securities in any jurisdiction, in which such distribution of offer is not authorized to any person.