Investing in European Media Content

Creating success stories in TV, FIlm and Interactive media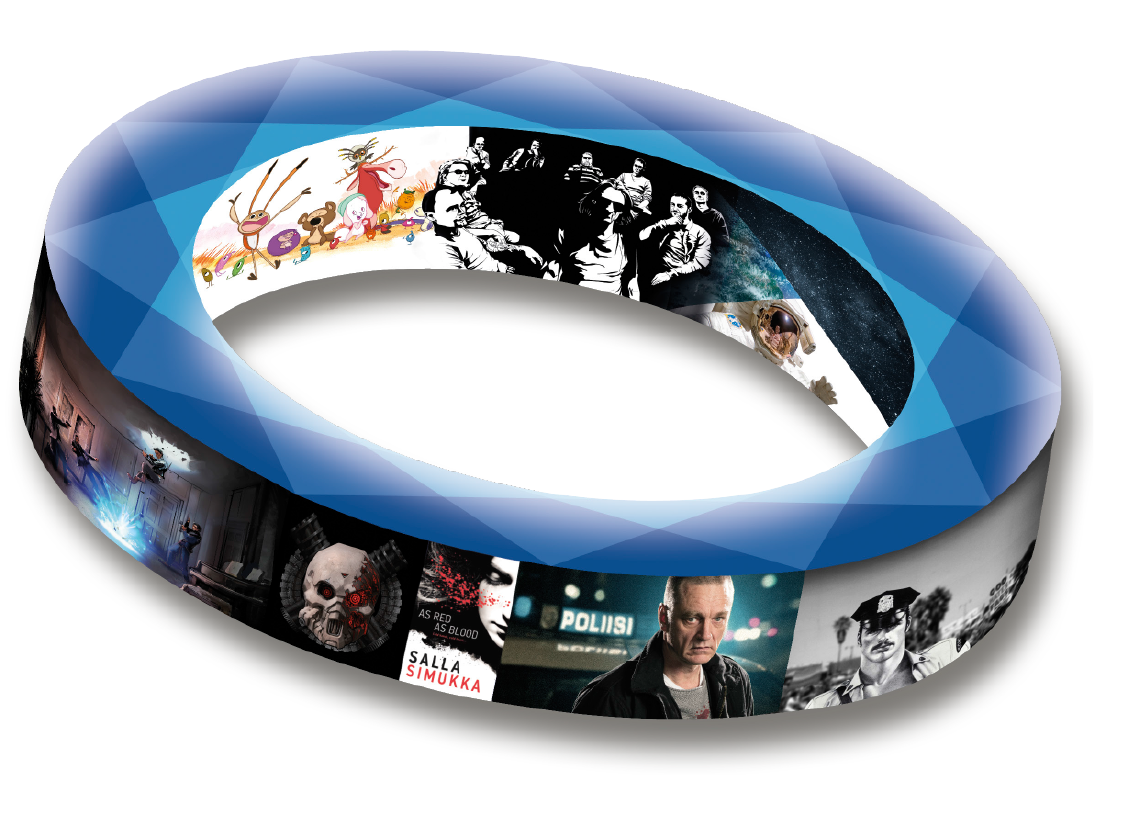 Media content is probably the most fun business you can imagine. Moneywise, the global digital media content market makes a trillion euros in revenue annually. IPR.VC seeks and finances ambitious media business entrepreneurs who want to bring their moving image stories to international success. Here you can learn more about media content and our investment criteria.
IPR.VC is a venture investor focused on media content. Our own background and skills as entrepreneurs and investors is from within media. We love stories and content, and we understand media entrepreneurs and especially the industry. For entrepreneurs, we want to enable international success. For our Funds' investors, our task is to give access to this new investment area and deliver good profits for them.
Latest News
Film and Music Entertainment (IRE), Bankside Films and Quickfire announce start of shoot date on Rudolph Herzog's How To Sell a War, financed by Quickfire, Creative England, GNFC and IPR.VC

13/02/2018

How to Sell a War – the fiction feature film debut of leading international documentary director Rudolph Herzog has announced start of shoot dates.  The film was developed by Creative England, Film and Music Entertainment (UK) Ltd, Finnish financing house IPR.VC and is being produced by Samantha Taylor and Mike Downey via their Dublin-based Film and Music Entertainment (IRE) with key financing from the UK's Q
uickfire and Helsinki-based IPR.VC.  Shooting will begin on March 16 in Georgia.

London 2018 – In a few days time, the Piece Of Peace global charity concert is due to take place led by the vein and arrogant Irish rock star, Harry Hope and his over-confident PR consultant, Kate. When Russian war monger, Boris the Butcher, decides to call a cease-fire four days before the big event, Kate knows that she absolutely has to make this event happen or her career will be over. She embarks on a mission to Georgia to create a fake news story letting the world know that the war is back on. Assisted by her naïve new intern, Peggy, the two quickly discover that they have taken on more than they can handle and as events spiral out of their control, all hell quickly breaks loose.

How To Sell a War has been picked up for worldwide sales by UK sales outfit Bankside Films, and the production stars BAFTA winning Katherine Parkinson (The IT Crowd, The Boat That Rocked) in the leading role of Kate and co-stars up-and-coming Lily Newmark as naïve intern/niece Peggy whose five star performance in Pin Cushion scored her a BIFA nomination this year.

Rudolph Herzog (director) is an award-winning director, producer and writer. RTS Award-nominated The Paedophile Next Door for Channel 4, is BBC/ARD documentary on humour in Hitler's Third Reich sold widely internationally and his book Dead Funny on the same subject was named a book of the year by THE ATLANTIC. He directed The Heist for channel Four and in 2014, a documentary based on his book A Short History of Nuclear Folly was broadcast in Europe. He helmed a National Geographic special on the mysterious death of polar explorer Roald Amundsen and The Agent on the double agent Werner Stiller who escaped East Germany and became a millionaire at Goldman Sachs. His latest best seller, Teruggestalten, has been picked up by Philipp Kreuzer's Maze Pictures (The Happy Prince) for production.

Written by Tim Price (Dr. Who; Secret Diary of a Call Girl) whose National Theatre sell-out production Occupy starred Rhys Ifans and whose The Radicalisation of Bradley Manning won the prestigious James Tait Black prize for drama) he has brought to life an idea by Raid Sabbah which is co-produced in association with Georgia's 20 Steps Productions, and co-funded by Georgian National Film Centre and the tax credit scheme of Enterprise Georgia.

"It's really exciting to be producing How to Sell a War at the present time." says Fame's Samantha Taylor, "Katherine and Lily, our extremely talented lead actors, play two very funny women who stick it to the bully man, news-fakers, and to celebrity bullshit in general. With Rudolph directing a blazing script from Tim Price this is going to be a brilliant comedy trip. No one is safe. To paraphrase, humour isn't about appeasing the patriarchy but rolling over it in an armoured car. We're also very happy to be working for the fourth time with 20 Steps in Georgia and with Windmill Lane for the first. With this, and the support of IPR.VC, Quickfire, Bankside, GNFC, we are unstoppable."

Fame is in an advanced stage of negotiations to confirm Sister Bliss to compose the score for the film.  As the musical force behind Faithless, world-renowned DJ and record producer Sister Bliss needs no introduction. Together with iconic front man Maxi Jazz and producer Rollo Armstrong (brother of Dido), she formed Faithless: one of the most successful electronic acts to date.  In their career spanning nearly 20 years, the group released 7 albums (two at number 1), six top 10 singles and sold in excess of 15 million records worldwide.

Sam Taylor and Mike Downey founded the UK-based independent production house Film and Music Entertainment as part of an IPO on the Frankfurt DAX. Film & Music Entertainment films have been screened at Sundance, Berlin, Cannes, Venice, San Sebastian and Toronto Film festivals.  The first 18 years of F&ME's existence saw it entering into production on 60-odd co-productions with a total budget of $ 200 million involving 132 production companies from all over Europe, Latin America and Asia. It now has a catalogue of rights in over 60 features including Academy Award Nominee and Venice Golden Lion winner Before the Rain, Academy Award Nominee Mohsen Makhmalbaf's Venice opener The President, box office horror hit Deathwatch, Sundance South African hit Son of Man, Jason Biggs starrer Guy X and Dinard winner White Lightnin' as well as 2012 Berlinale Audience Award Winner Parada by Srdjan Dragojevic.

How To Sell a War is a Downey/Taylor production for Film and Music Entertainment (IRE) in co-production with 20 Steps Production and in association with Quickfire Films, Bankside Films, IPR.VC fund and the Georgian National Film Centre.  Developed in association with Creative England, Film and Music Entertainment (UK), and Kinomedia.  The film is produced by Sam Taylor and Mike Downey, co-producers are Vladimer Katcharava and Radek Drabik and executive producers are James Atherton, Jan Pace, James Bierman and Aleksi Bardy.

"We are thrilled to be bringing this whip-smart comedy to worldwide buyers." Says Bankside Films Director Stephen Kelliher, "It is an incredibly timely piece which speaks to the world we live in today.  We feel sure that its laugh-out-loud satire will resonate with international audiences and that the creative team will excel in bringing the ultimate story of fake news to the screen."

Timo Argillander Managing Partner and Co-Founder of the IPR.VC fund added:  "How to Sell a War is a perfect case for our content investment fund: a top-notch team tackles a theme so actual and important, and in a way that will reach big audiences all over the world."

Quickfire's Jan Pace added:

"We're delighted to be working with such an accomplished creative team looking to deliver this smart, contemporary comedy. We've been following this project from an early draft, which gripped us with its irreverence and sharp instinct in highlighting our great collective political ineptitude to brilliant comedic effect. We cannot wait to see this rich cast of characters brought to life by the talented cast and the excellent Rudoph Herzog in his first comedy, and welcome working with producers as experienced and passionate as Mike and Sam on this project."

The film will be shot by legendary German lenser Peter Zeitlinger whose work with Herzog senior has included, Grizzly Man, Bad Lieutenant: Port of Call New Orleans, Rescue Dawn and Cave of Forgotten Dreams as well as Nicole Kidman starrer Queen of the Desert.  The film will be edited by Anne Sopel whose most recent work includes Whisky Galore as well as Mr Selfridge and The White Princess.

Paul Ashton, Head of Film for Creative England whose Ashton's executive producer credits at Creative England include Rachel Tunnard's BIFA-winning feature debut Adult Life Skills, Justin Edgar's upcoming feature The Marker and Jack Lowden-Martin McCann thriller Calibre remarked:

"It has been an absolute delight developing this project with FAME. I've been a fan of Tim Price's work for a long time, and his collaboration with Rudolph Herzog has given life to an outrageously contemporary and deeply discomforting satire about war, politics, power, idealism and 'fake news'. I cannot wait to see the finished film."

Filmed on location in in Georgia and Dublin, casting is handled in the UK by Wildman Hall. Production services in Georgia have been supplied by Caucasian Film Service, post production services and investment will come from Dublin-based Windmill Lane, where the complete edit and all post will take place.  Local accounting services supplied by Grant Thornton and legal services on behalf of the producers by Mathesons.

IPR.VC turns two years: need for content financing strong

09/09/2017

Today we celebrate the second anniversary of the first IPR.VC fund! IPR.VC finances entrepreneurs who are creating global success stories in storytelling business.  At this point we have behind us one half of the fund's four-year investment period and we have invested approximately one half of the fund's total capital of 20 million euros.

During the first two years we have inspected 404 investment proposals and made 23 investments so far. Several investments are currently under preparation. We also have launched our work to create new funds that will succeed our current fund once it has been fully invested.

We established IPR.VC to attract institutional investor capital for financing companies and producers of creative content. In media and entertainment industry, the emphasis is shifting from technologies to content. Media content industry is over trillion euro annual business worldwide.

We have identified a strong demand for a fund management company that offers institutional investors the opportunity to invest in intellectual property in media and entertainment and thus bring new capital for creative industries.

IPR.VC is an interpreter and interface between creative companies and the financiers and the team has special skills and knowledge to look beyond traditional financial services and think about more innovative financing solutions.

Among our investments are the following companies and projects:

Blidz is developing a new mobile game in stealth mode and they will launch the beta soon.
Bordertown crime series produced by Fisher King Oy. The first season is a global success that is broadcast in many countries and streamed on Netflix. The second season is in production.
Gigglebug Entertainment Ltd developes positive digital content for the children. Animations based Gigglebug story and characters have been produced for television animation, books and game apps
The Guardian Angel is a psychological thriller by written and directed by Arto Halonen, based on the true story about a man who used hypnosis to turn another man into a robber and a murderer. The international cast includes international famous actors like Pilou Asbaek, Josh Lucas, Rade Šerbedžija and Sara Soulie.
Koukoi Games is developing a mobile game that features Ferdinand the Bull, the hero of upcoming Fox animated film. See the film's trailer here.
Lightneer develops learning games with traction. Their first game Big Bang Legends has been launched in Finland and Singapore. Download it for iOS or for Android.
The Name of the Game film by New Dawn Films is a feature-length documentary about the team up between the legendary arcade game designer, Eugene Jarvis, and the Finnish game developer, Housemarque. See the teaser here.
Rival Games and multiplatform entertainment company Skybound Entertainment have partnered to bring Robert Kirkman's comic book series Thief of Thieves into the gaming world with a new interactive game based off of the comic.
Tom of Finland movie is acclaimed biopic about gay artist Touko Laaksonen. Directed by Dome Karukoski, the film has been appointed Finnish candidate for Oscar awards and it will launch in the US in October.
Tubecon is a Nordic startup that specializes in organizing arena-sized conventions for the video content creators, fans and industry members. Tubecon is the biggest YouTuber convention in Scandinavia

In addition to these cases we have made 13 smaller development loan investments.

We will continue our work with exciting projects in next years. We will do our best to build good business environment for European creators, producers and distributors. Our financing approach will also support the progress towards European digital single market of media content and services.

Jorma Sairanen IPR.VC:n kehitysprojektin neuvonantajaksi

30/08/2017

Mediasisältöjen pääomasijoittaja IPR.VC on kutsunut neuvonantajakseen TV-toimialan arvostetun sisältöjohtajan Jorma Sairasen. Sairanen toimii projektissa, jossa etsitään suomalaisten AV-alan yritysten ja kehittäjien kanssa uudenlaisia tulevaisuuden kansainvälisiä tv-sisältökonsepteja.

Projekti liittyy IPR.VC:n mediasisältöjen pääomarahastojen kehittämiseen ja vientikelpoisen itsenäisen suomalaisen sisältöteollisuuden rahoittamiseen. IPR.VC:tä kiinnostaa useita kanavia hyödyntävät ja sisällöllisesti ainutlaatuiset ja arvokkaat ideat. Yrittäjiltä odotetaan halua rakentaa immateriaalioikeuksiin perustuvaa liiketoimintaa alihankintatoimeksiantojen sijaan.

Tarkoitus on kartoittaa suomalaisten tuotantoyhtiöiden ja nuorten itsenäisten kehittäjien parhaimmat ideat jatkojalostukseen ja tuotantoon. Projekti jatkuu vuoden 2017 loppuun asti. Sairanen on aiemmin toiminut ohjelmajohtajana MTV Oy:ssä, josta hän jäi eläkkeelle vuodenvaihteessa 2013-14.

IPR.VC on pääomasijoittaja, jonka sijoituksia ovat esimerkiksi Dome Karukosken Tom of Finland-elokuva, Fisher Kingin kansainvälisesti menestynyt tv-sarja Sorjonen (Bordertown), positiivisia lastensisältöjä kehittävä animaatiostudio Gigglebug sekä oppimispelejä tekevä Lightneer. Sijoitusportfolio ja -strategia esitellään tarkemmin osoitteessa http://ipr.vc.

Lisätietoja:

Jorma Sairanen, jorma.sairanen@carmel.fi, puhelin +358 40 5545977.