Investing in Global Media and Entertainment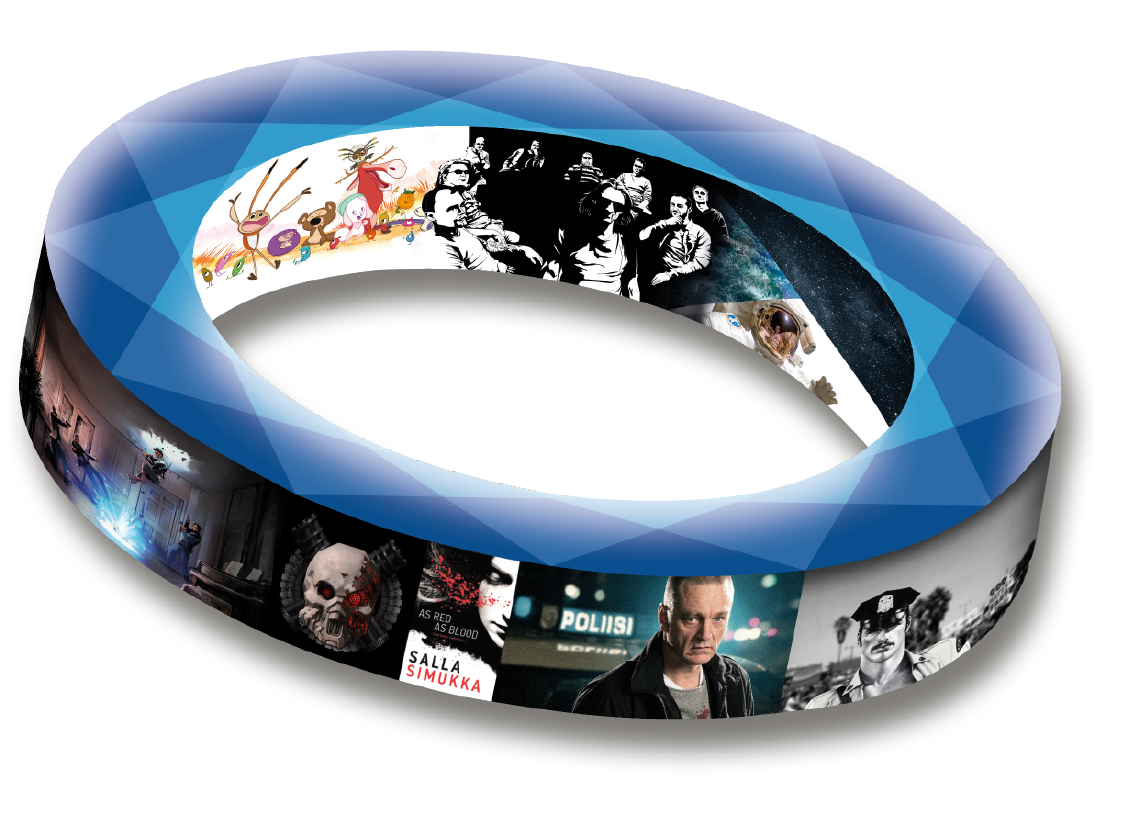 IPR.VC is a private equity investor focused on media and entertainment content. IPR.VC has an internationally experienced team with connections to the key players in the industry. IPR.VC funds are backed by leading Nordic institutional investors.
IPR.VC invests in collaboration with international distribution and sales companies.
Media and entertainment industry is a $2.0tn growth industry that is going through a major transition. The transition is caused by Internet distribution and changing media consumption habits and it opens up major new opportunities and brings new winners. Media content – TV, film – has become a key differentiator in media and entertainment business leading to growing demand of premium content. For our Funds' investors, our task is to give access to this new investment area and deliver good profits for them. Historically entertainment asset performance has no relationship to the macro-economic trends and is not affected by stock exchange fluctuations.
Latest News
SciPlay Acquires IPR.VC investment Koukoi Games

08.07.2021

LAS VEGAS, July 7, 2021 SciPlay Corporation (NASDAQ: SCPL) ("SciPlay" or the "Company") acquired Koukoi Games Oy ("Koukoi"), a Finland-based developer and operator of casual mobile games. The company was backed by IPR.VC. The Koukoi team will take over the organic build of a new casual game concept, a key step in SciPlay's expansion in the casual genre and revenue diversification strategy to drive long-term growth and shareholder value.

Koukoi, located in Oulu, Finland, brings an experienced and talented team that developed the hit title Om Nom Run which has been downloaded over 30 million times. Koukoi's casual mobile games are built on their proprietary technology platform that includes modular game feature components and real-time multiplayer engines that can be used across games. The combination of Koukoi's technology platform and SciPlay's data driven "Engine" will be the foundation of SciPlay's drive to further expand in the $20B+ casual gaming genre.

"The strengths of the Koukoi team mesh perfectly with SciPlay's strengths and we're excited to welcome them to our Company," said Josh Wilson, Chief Executive Officer of SciPlay. "This is another step in the evolution of SciPlay as we continue to invest in future growth opportunities and build out our development pipeline. Together, we can build impactful evergreen games in the casual genre furthering our product and revenue diversification strategy."

This is SciPlay's third acquisition. The Company acquired Spice Rack and its popular bingo game Bingo Showdown™ in 2017, more than tripling the games revenue. In addition, the Company acquired Come2Play in 2020, which currently is in soft launch with Solitaire Pets™ Adventure. SciPlay will utilize the same successful model to bring Koukoi into its portfolio.

"Our studio was founded on our passion to make casual mash-up games that blend successful attributes of multiple genres, appealing to broad audiences through engaging gameplay and deep meta storylines," said Antti Kananen, Chief Executive Officer of Koukoi. "We are thrilled to be joining SciPlay to take our games to the next level by taking advantage of their product and analytical rigor, user acquisition expertise and market scale."

The Koukoi Finland office joins existing SciPlay offices including Cedar Falls, Iowa, Austin, Texas, Tel Aviv, Israel, and Kiev, Ukraine.

IPR.VC co-finances Ari Aster's A24 Film "Disappointment Blvd", starring Joaquin Phoenix, Nathan Lane, Patti LuPone, Amy Ryan And Kylie Rogers

21.06.2021

Disappointment Blvd. is an upcoming American comedy horror film written and directed by Ari Aster. The film stars Joaquin Phoenix in the lead. The film is produced by A24, highly respected US independent film producer. The film will be shot during the summer 2021 in Montreal, Canada.
Along with actor Joaquin Phoenix (the Best Actor Oscar for Joker 2020) in the cast are Oscar nominee Amy Ryan, Kylie Rogers, Nathan Lane and Patti LuPone. Ari Aster will write and direct, with Aster and Lars Knudsen producing under their Square Peg banner. IPR.VC and Access Industries will co-finance with Len Blavatnik and Danny Cohen executive producing. Elisa Alvares and Timo Argillander of IPR.VC will exec produce.

For more information:
https://deadline.com/2021/06/ari-aster-joaquin-phoenix-disapointment-boulevard-nathan-lane-patti-lupone-amy-ryan-1234778939/

Joaquin Phoenix (left) stars in Ari Aster's (right) newest film, Disappointment Blvd.

Atlantic Nomad Inks Slate Financing Deal With IPR.VC

16.04.2021

Long Term Partnership Forged With Multi-Year Deal, Multi-Project Deal Covering Development and Production in Television and Film

April 13, 2021 – It was revealed today that Jamie Carmichael and Simon Mirren's London and Los Angeles based production label Atlantic Nomad has closed a television and film slate financing deal with Finland based venture capital fund manager IPR.VC.

IPR.VC's investment funds are primarily focused in the media and entertainment space as the firm creates long-term collaborations with exceptional entrepreneurs and operators in the sector. The deal here provides overhead and development financing for Atlantic Nomad, focusing on premium TV, with documentaries and feature films in consideration on a project-by-project evaluation basis.

Through its relationship with IPR.VC, Atlantic Nomad will be able to offer exclusive access to premium production financing.

With the ability to fund development, Atlantic Nomad will be aggressive in identifying and pursuing IP across all genres.

Atlantic Nomad currently has co-productions set up in the US, UK, Ireland, and Australia, and is currently exploring English language projects in France and Canada.

Said Carmichael, "We're delighted to be in business with Timo and Elisa at IPR. The deal has given us the independence and flexibility we were looking for, and has allowed us to get off to a fast start with our projects all over the world."

IPR.VC Managing Partner Timo Argillander said, "We are excited to be in business with Jamie and his team. Atlantic Nomad's outstanding slate, along with its ambitions and ability to deliver are second to none and a perfect fit with IPR.VC's funds' Entertainment portfolio."

The deal was negotiated by IPR's Elisa Alvares, along with David Quli at Wiggin for IPR.VC, and Anwen Griffiths at Lee and Thompson for Atlantic Nomad.

Alvares said, "Atlantic Nomad has an international and audience focused attitude that combined with their instinctive and bold approach really makes their projects undeniable."

Atlantic Nomad started in 2018 when two of the industry's most accomplished and respected LA-based Brits, Jamie Carmichael and Simon Mirren, teamed to launch the new hybrid-modelled, artist-friendly TV and film label.

Carmichael was the President of Film at Content Media for 15 years where he oversaw all of the company's film activities, acquiring, producing and distributing over 250 titles including  "The Cooler," "Thank You For Smoking," "Transamerica," "Ironclad," "Fish Tank," "Black Book," "The Pact" and the Scientology documentary "Going Clear," to name a few. Prior to content, Carmichael was Head of International Distribution.

Mirren is widely known for writing and producing hit TV series like "Criminal Minds" (for which he was Showrunner) for Touchstone Television and CBS, "Without a Trace" for Jerry Bruckheimer Television and CBS, and "Third Watch" for NBC. Mirren also wrote for popular British television series "Casualty," "Waking the Dead" and "Spooks" and most recently co-wrote, produced and show-ran "Versailles," the acclaimed 10-part Canal Plus series dramatizing the life of Louis XIV of France.

Carmichael and Mirren have known each other for over 20 years and their likeminded creative visions and business philosophies, coupled with new market opportunities, led to the formation of Atlantic Nomad. 

Operating out of both London and Los Angeles, Atlantic Nomad is a platform agnostic creator of high-end, mainstream TV programs and films for a global audience with a mandate to identify and nurture creative talent worldwide.