Investing in high-quality film and TV content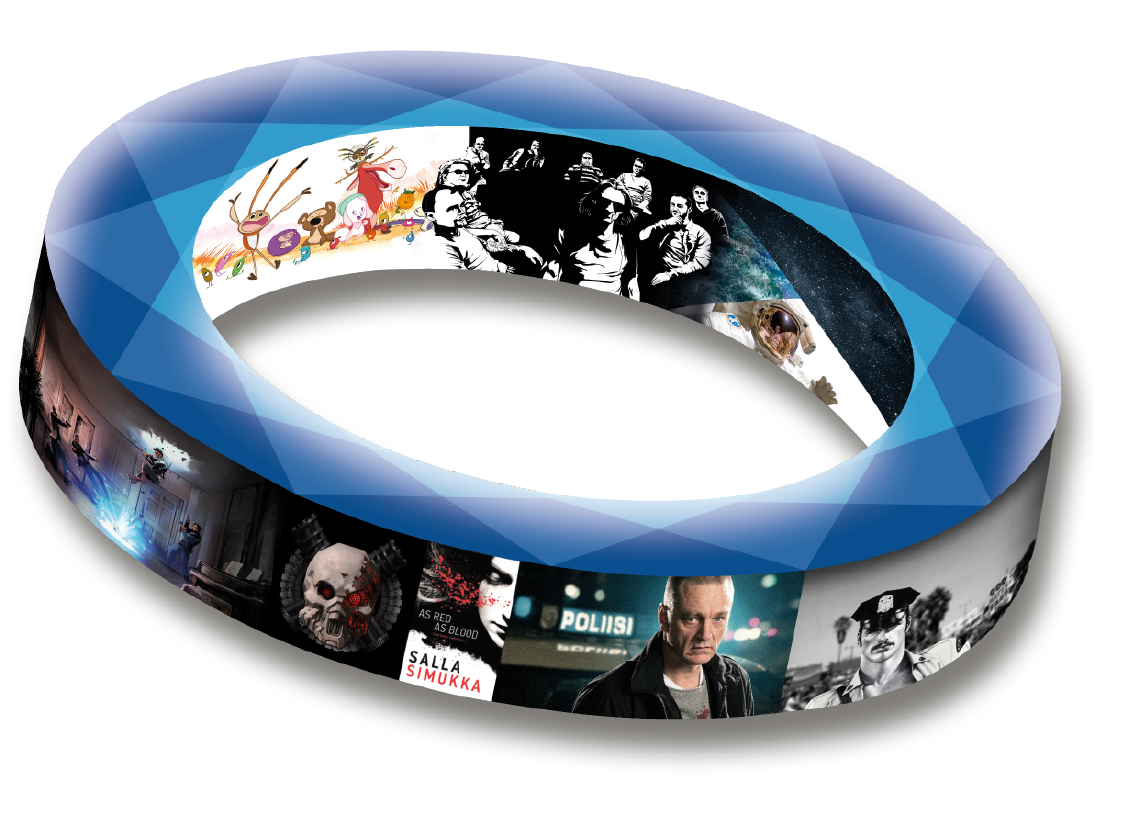 IPR.VC is a private equity investor focused on media and entertainment content. IPR.VC has an internationally experienced team with connections to the key players in the industry. IPR.VC funds are backed by leading Nordic institutional investors.
IPR.VC invests in collaboration with international distribution and sales companies.
Media and entertainment industry is a $2.0tn growth industry that is going through a major transition. The transition is caused by Internet distribution and changing media consumption habits and it opens up major new opportunities and brings new winners. Media content – TV, film – has become a key differentiator in media and entertainment business leading to growing demand of premium content. For our Funds' investors, our task is to give access to this new investment area and deliver good profits for them. Historically entertainment asset performance has no relationship to the macro-economic trends and is not affected by stock exchange fluctuations.
Latest News
Social shopping app Blidz raises €6m in Seed funding led by General Catalyst and Peak

23.03.2022

Helsinki, Finland – March 23rd 2022 – Blidz, the leading social shopping app combining gamification and social group buying, has raised €6m in Seed funding led by General Catalyst and Peak with participation from D4 Ventures, Fabric Ventures, FJ Labs as well as existing investor IPR.VC. A group of angels such as Youngme Moon and Christopher North also participated in the heavily oversubscribed round. The funding is used to accelerate the company's growth across Western markets as well as expand its supply chain and product suite.

Lasse Diercks (CEO) and Markus Haverinen (CPTO) founded Blidz to transform Western eCommerce through social and gamified mechanics. Blidz social shopping app connects users to millions of value-for-money products that can be bought together at a significant discount. Their portfolio consists of carefully selected products ranging from consumer electronics, fashion, groceries, home and gardening products all the way to virtual items that can be purchased in the app.

The trillion-dollar social eCommerce market is growing rapidly in the West as penetration has reached new heights and more and more consumers embrace online shopping. Blidz is using value-for-money products as its spearhead catering to a large audience, with some of the key early-adopters being women in both rural and urban areas as well as Gen-Z's and students, who are looking for the best deals online, preferably together with friends. "Western online shopping is behind the curve on social adoption. Our goal is to liberate consumers from expensive and boring shopping experiences by letting them leverage their own activity and social networks to get the best value-for-money products anywhere", said Lasse Diercks.

"Western consumers embrace social and gamified solutions. We see that there is large untapped potential in eCommerce to put our users first and continue building our value-capturing shopping app. Having General Catalyst and Peak on board makes us fully equipped to change Western eCommerce as never been seen before."

About Blidz Blidz is a social shopping app that is making shopping exciting by combining social group buying, gamification and easy-to-use shopping features. This allows users to leverage their own activity and social networks to get the best value-for-money products anywhere. By liberating users from expensive and boring shopping experiences Blidz aims to disrupt the traditional online shopping model in Western markets.

Read more about Blidz at https://blidz.com

SciPlay Acquires IPR.VC investment Koukoi Games

08.07.2021

LAS VEGAS, July 7, 2021 SciPlay Corporation (NASDAQ: SCPL) ("SciPlay" or the "Company") acquired Koukoi Games Oy ("Koukoi"), a Finland-based developer and operator of casual mobile games. The company was backed by IPR.VC. The Koukoi team will take over the organic build of a new casual game concept, a key step in SciPlay's expansion in the casual genre and revenue diversification strategy to drive long-term growth and shareholder value.

Koukoi, located in Oulu, Finland, brings an experienced and talented team that developed the hit title Om Nom Run which has been downloaded over 30 million times. Koukoi's casual mobile games are built on their proprietary technology platform that includes modular game feature components and real-time multiplayer engines that can be used across games. The combination of Koukoi's technology platform and SciPlay's data driven "Engine" will be the foundation of SciPlay's drive to further expand in the $20B+ casual gaming genre.

"The strengths of the Koukoi team mesh perfectly with SciPlay's strengths and we're excited to welcome them to our Company," said Josh Wilson, Chief Executive Officer of SciPlay. "This is another step in the evolution of SciPlay as we continue to invest in future growth opportunities and build out our development pipeline. Together, we can build impactful evergreen games in the casual genre furthering our product and revenue diversification strategy."

This is SciPlay's third acquisition. The Company acquired Spice Rack and its popular bingo game Bingo Showdown™ in 2017, more than tripling the games revenue. In addition, the Company acquired Come2Play in 2020, which currently is in soft launch with Solitaire Pets™ Adventure. SciPlay will utilize the same successful model to bring Koukoi into its portfolio.

"Our studio was founded on our passion to make casual mash-up games that blend successful attributes of multiple genres, appealing to broad audiences through engaging gameplay and deep meta storylines," said Antti Kananen, Chief Executive Officer of Koukoi. "We are thrilled to be joining SciPlay to take our games to the next level by taking advantage of their product and analytical rigor, user acquisition expertise and market scale."

The Koukoi Finland office joins existing SciPlay offices including Cedar Falls, Iowa, Austin, Texas, Tel Aviv, Israel, and Kiev, Ukraine.

IPR.VC co-finances Ari Aster's A24 Film "Disappointment Blvd", starring Joaquin Phoenix, Nathan Lane, Patti LuPone, Amy Ryan And Kylie Rogers

21.06.2021

Disappointment Blvd. is an upcoming American comedy horror film written and directed by Ari Aster. The film stars Joaquin Phoenix in the lead. The film is produced by A24, highly respected US independent film producer. The film will be shot during the summer 2021 in Montreal, Canada.
Along with actor Joaquin Phoenix (the Best Actor Oscar for Joker 2020) in the cast are Oscar nominee Amy Ryan, Kylie Rogers, Nathan Lane and Patti LuPone. Ari Aster will write and direct, with Aster and Lars Knudsen producing under their Square Peg banner. IPR.VC and Access Industries will co-finance with Len Blavatnik and Danny Cohen executive producing. Elisa Alvares and Timo Argillander of IPR.VC will exec produce.

For more information:
https://deadline.com/2021/06/ari-aster-joaquin-phoenix-disapointment-boulevard-nathan-lane-patti-lupone-amy-ryan-1234778939/

Joaquin Phoenix (left) stars in Ari Aster's (right) newest film, Disappointment Blvd.